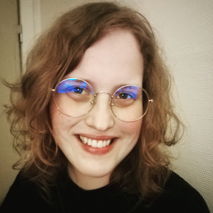 Oprettet Af:

Camilla Lerche

Samler ind til:
The fluffballs spread hope!
Hi guys!
Gimsen here. <3
As you know, I have been on quite the journey with my own mental health.
That journey can seem very lonely and hopeless at times. I am therefore super excited to make a fundraiser for an organization that tries to help people out both during and after stays at a mental hospital.
It is super important to have something to do besides being sick, yet activities are not easy to manage on your own.
"Håb i psykiatrien" roughly translated "Hope in mental illness treatment programs" (Super rough) do a lot of activities both for people in hospitals, but also, and somewhat more importantly, for people when they are out.
They are a Danish organization, and I work with a division of them at Outsideren.dk

Having stuff to do when you get out of your stay in a mental ward is very important, as your life is often very chaotic and confusing, so I'm happy that organizations like this exists!
Lotte Frost Jørgensen Håb I Psykiatrien

Dear Camilla. Thank you so much for your support of Håb i Psykiatrien. We are very grateful for your initiative and for the donation. And thank you to all of your contacts, who have contributed to this grand sum, that we will do our best to transform into glimpses of hope within Danish psychiatry. Hope to meet you one day. Very best Lotte Frost

Frederik Blem

gav

400 kr.

did someone say lets reach 100%?

Katja Søborg

gav

150 kr.

Anonym

gav

200 kr.

Alexander Brown Petersen

gav

250 kr.

Because everyone deserves a little extra! Not everyone have enough money, but for some of us who can give a little extra, I feel is important to do so. Much love!

Helle Johannsen

gav

200 kr.

OLAFUR WAAGE

gav

250 kr.

LordLeafe Leafe

gav

250 kr.

Anonym

gav

100 kr.

I know this is a cause dear to your heart, one which should be dear to all of us. evadng <3 <3

Anonym

gav

100 kr.

It's too early to think of messages. Something something fluffy something something or other and mental health is important that too! From Funka

Camilla Lerche

gav

100 kr.